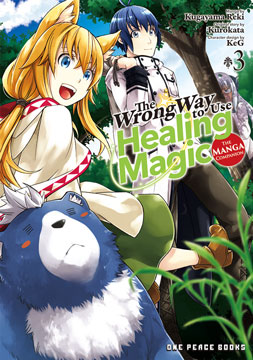 The Wrong Way to Use Healing Magic: The Manga Companion Volume 3
$12.95
184 pages
ISBN: 978-1-64273-231-3
Published: 2023
The curtain rises on a new arc! Usato's journey with the beastkin girl begins… but only after he suffers another round of hellish training! Usato delivers the healing punch that topples the unrivaled black knight, effectively saving all of Llinger Kingdom from the Demon Lord's Army. After that, Usato accepts a request from the beastkin girl who showed him a glimpse of the future! However, before he can accompany the girl on her journey, Rose beats the crap out of our hero!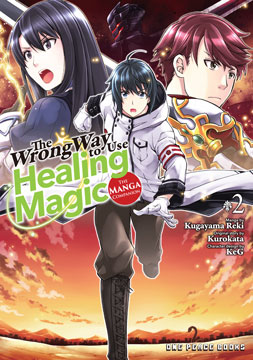 The Wrong Way to Use Healing Magic: The Manga Companion Volume 2
$12.95
184 pages
ISBN: 978-1-64273-230-6
Published: 2023
The Demon Lord's Army moves in for the kill! Healer Usato races to the front lines!
After gaining immense power from the hellish training he barely survived, Usato joins the fight against the Demon Lord's Army as a healer! He dashes to the front lines to save his dear friends…only to find a black knight enveloped in menacing magic power lying in wait!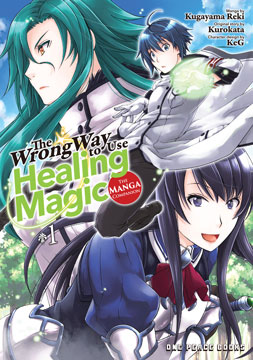 The Wrong Way to Use Healing Magic: The Manga Companion Volume 1
$12.95
200 pages
ISBN: 978-1-64273-199-6
Published: 2022
Usato, an ordinary high schooler, happens to run into two fellow students after school one rainy day. Suddenly, all three of them are engulfed in a magic circle and transported to a fantasy world. There's just one tiny problem—Usato is simply dragged along by accident! On top of that, Usato learns that he is capable of using healing magic—an incredibly rare affinity in this new world. Now Usato must spend his days with the rescue team thugs, struggling through their hellish training regimen—learning the wrong way to use healing magic. Get ready for an eccentric otherworld fantasy filled with comedy and combat!