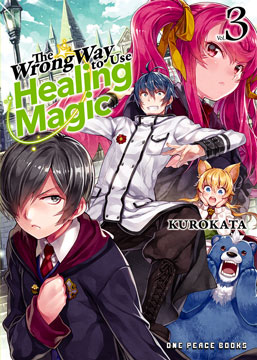 The Wrong Way to Use Healing Magic Volume 3
$14.95
296 pages
ISBN: 978-1-64273-286-3
Published: 2023
Usato and his friends have arrived at the Wizardry City of Luqvist, a place known for discriminating against its inhabitants based on their magical affinity. Usato meets a young healer, Nack, and discovers that he is bullied for no other reason than his healing magic. Nack's story enrages Usato, and Suzune proposes a contest: Nack versus the leader of the bullies, Mina. To save Nack and defend the honor of healers, Usato makes a bold decision—he's going to teach Nack the Rescue Team training method! It's volume three of the hugely popular The Wrong Way to Use Healing Magic, and you won't want to miss the spirit of the Rescue Team in action!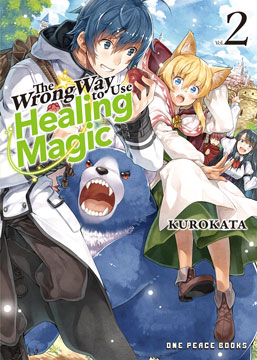 The Wrong Way to Use Healing Magic Volume 2
$14.95
300 pages
ISBN: 978-1-64273-232-0
Published: 2023
Usato gets his first taste of battle after surviving the hellish training of the rescue team! Making the most of his newfound abilites, Usato aids the injured and heals the wounded, but danger lies just around the corner for his friends, Suzune and Kazuki! The two heroes find themselves face to face with the Demon Lord army's black knight, a foe equipped with a terrifying, ominous suit of dark armor that's seemingly impenetrable to any and all attacks. When their efforts amount to nothing, Suzune and Kazuki are left with their backs against the wall—the black knight's blade getting ever closer. To save his friends, Usato will have to make healing magic his weapon and use it the "wrong" way to topple this ostensibly invincible foe.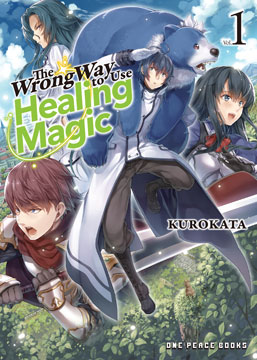 The Wrong Way to Use Healing Magic Volume 1
$14.95
282 pages
ISBN: 978-1-64273-200-9
Published: 2022
Usato, an ordinary high schooler, happens to run into two fellow students after school one rainy day. Suddenly, all three of them are engulfed in a magic circle and transported to a fantasy world. There's just one tiny problem—Usato is simply dragged along by accident! On top of that, Usato learns that he is capable of using healing magic—an incredibly rare affinity in this new world. Now Usato must spend his days with the rescue team thugs, struggling through their hellish training regimen—learning the wrong way to use healing magic. Get ready for an eccentric otherworld fantasy filled with comedy and combat!