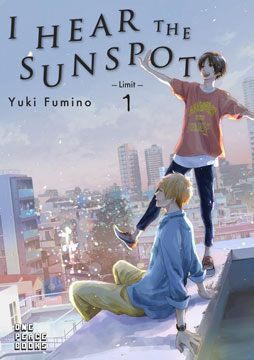 I Hear the Sunspot: Limit Volume 1
$12.95
242 pages
ISBN: 978-1-64273-004-3
Published: 2018
"You rescued me from a world without sound. If it wasn't for you, I never would've known the world was such an amazing place!"

Because of a hearing disability, university student Kohei had made a habit of distancing himself from those around him. But after meeting the exceedingly cheerful Taichi, he gradually begins to embrace a more positive outlook on life. Kohei eventually begins to see Taichi as more than a friend, and after he finally confesses his love to Taichi, the feelings become mutual.

In this new addition to the I Hear the Sunspot series, Kohei continues on as a student, while Taichi makes his way out into the working world to pursue his own calling and the two begin a new life together!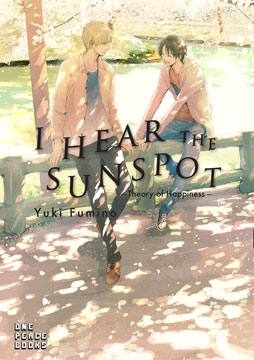 I Hear the Sunspot: Theory of Happiness
$13.95
312 pages
ISBN: 978-1-944937-41-6
Published: 2018
Due to the overwhelming success of I Hear the Sunspot, the sequel has finally arrived, I Hear the Sunspot: Theory of Happiness! How will this "more than friends, less than lovers" relationship evolve?

--he can't hear . . . ?

Because of a hearing disability Kohei is often alone. Taichi is outspoken and cheerful. At first, Kohei keeps himself well guarded, but after he meets Taichi he slowly learns to open up.
Because of a hearing disability, Kohei is often misunderstood and has trouble integrating into life on campus, so he learns to keep his distance. That is until he meets the outspoken and cheerful Taichi. He tells Kohei that his hearing loss is not his fault. Taichi's words cut through Kohei's usual defense mechanisms and open his heart. More than friends, less than lovers, their relationship changes Kohei forever.
Yuki Fumino's first manga, I Hear the Sunspot, received a great deal of attention upon its publication in 2014, quickly leading to the development of a feature film. She is presently working on the third installment in the series. The exceptional talent on display in her debut project has made her one of the most watched and up-coming manga-ka in the BL world.