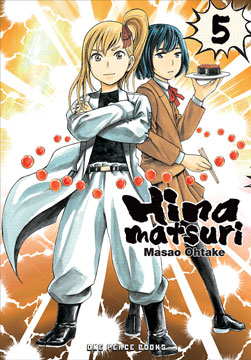 Hinamatsuri Volume 05
$11.95
200 pages
ISBN: 978-1-64273-031-9
Published: 2019
She cries. She smiles. She's the other psychokinetic girl we've come to know!
Anzu continues to enjoy an impoverished, yet delightful, life with her homeless compatriots. But when the park they all call home is slated for removal, the other residents don't even put up a fight. They decide it's a lost cause and prepare to move on, but Anzu acts on her own initiative, setting in motion a plan to protect her one and only "home."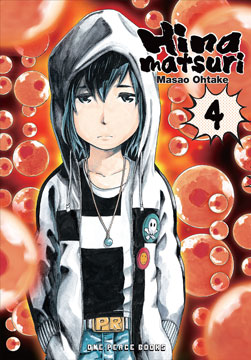 Hinamatsuri Volume 04
$11.95
190 pages
ISBN: 978-1-64273-030-2
Published: 2019
Hina, our psychokinetic heroine, is acting strange! It has been some time since Hina first used her immense powers to threaten Nitta and claim a spot in his home—settling into her new life in modern Japan and spending most of her time lazing about. But now, something seems to have changed. First, Hina's inner hard-rockin' spirit begins to thrash out. Then, she gets herself involved in the world of shady lending. And finally, she starts . . . taking lessons in social etiquette and the arts? What on earth has gotten into this girl?! Also revealed in this volume is Hina's mysterious classmate, Sayo Aizawa—until now just a strange presence appearing in occasional panels.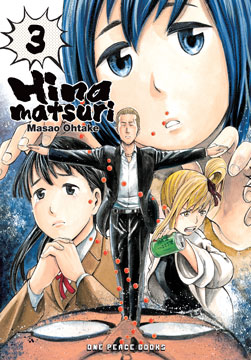 Hinamatsuri Volume 03
$11.95
200 pages
ISBN: 978-1-64273-015-9
Published: 2019
The Doll Festival, or Hinamatsuri, is a celebration held in hopes that young girls grow up healthy and happy. Fortunately, as the bizarre world of Hinamatsuri continues to unfold, our beloved characters are all doing just that: audacious-little-psychokinetic Hina, brave-homeless-girl Anzu, and talented-junior-high-schooler Hitomi. This volume joins the celebration with two all-new extra chapters you won't want to miss!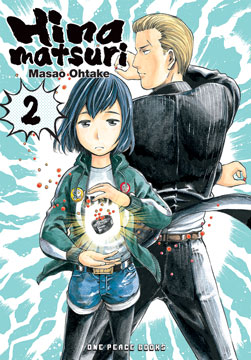 Hinamatsuri Volume 02
$11.95
192 pages
ISBN: 978-1-64273-012-8
Published: 2019
Nitta, our young and upcoming yazuka, has finally begun to grow accustomed to living with—and often being pushed around by—Hina, the little girl with psychokinetic powers who (practically) takes over his life. But then another psychokinetic girl suddenly appears! Her name is Anzu, and unlike Hina, she loves a good fight. After annihilating a biker gang, Anzu begins searching for Hina and stirring up all kinds of trouble along the way. When Nitta learns of Anzu and her intentions, he comes up with a plan to stop her, but could it actually work?! Prepare to be assaulted by uncontrollable fits of laughter when a battle of supernatural powers ensues and Nitta's life spins further out of control! The massively popular Hitomi also makes an appearance in a never-before-seen extra chapter!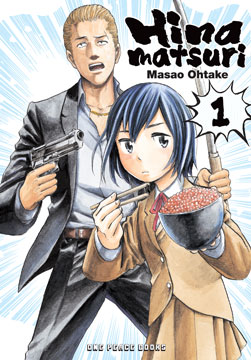 Hinamatsuri Volume 01
$11.95
208 pages
ISBN: 978-1-64273-005-0
Published: 2018
Nitta is an ambitious, young member of the Ashikawa-gumi yakuza syndicate. One day, a mysterious, oval-shaped object falls out of thin air into his apartment, and suddenly changes everything! Inside of the object is an expressionless young girl named Hina. The girl has formidable telekinetic powers that she uses to threaten Nitta, forcing him to allow her to live in his apartment. Dangers abound as the yakuza member and young psychic begin their life together as roommates!
Masao Ohtake is the author of the hit manga Hinamatsuri. It has been adapted into an animated series.